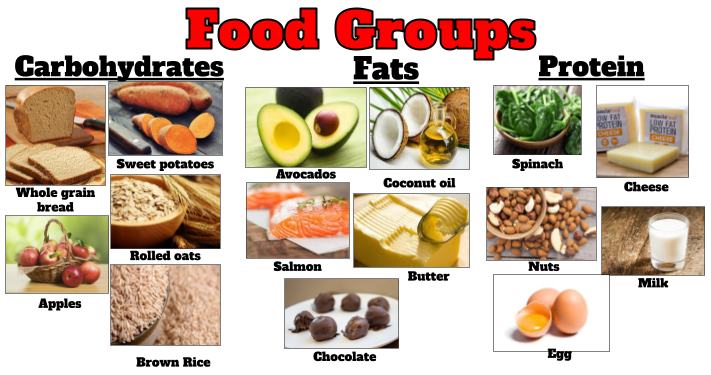 Last week while we were at our netball tournament, our health class learnt about fruit groups. We had to create a google drawing with 3 food groups - "Carbohydrates, Fats and Protein". Under each of these groups, we were to put 5 different kinds of food that suits the heading. After we created this google drawing, we had to write a paragraph between the differences of the food groups and the food under them.
As you can on the far left side is Carbohydrates. It has food that contains grain, fruits, and sweet potatoes. I forgot to put in some sweets like lollies and chocolate. Carbohydrate is all about food that is sweet. This one of the food groups that provides so much energy.
The middle group is Fats. As you can see under the name "fats" are pictures of fruit that pretty much holds a lot of fat. Avocados hold a lot of fat but it depends on the size of the fruit. Wheres coconut oil holds a lot of fat at about 100g. But the foods that I haven't put down was Mcdonald's and KFC. These foods have chickens and other meat, but the reason why these will go under fat is because the meats are deep fried. Using a lot of oils. Fats can be useful at times to bodies as treats of performance on the field/court :)
Lastly protein. Some of the protein food/drinks are not grown from trees or made. Proteins are food that are mainly provided by living animals. For example milk from cows, eggs from chickens. But the best example from protein that I havn't got down is meat. Meat is obviously from animals. Eating this will build so much strength and energy in our bodies. Other food that can contain protein are nuts and spinach.
Well this is what I have learnt about food groups so far and I really enjoyed it. I now know what to eat and what not to eat at times I need it. I also know what to eat before I play on the courts, what will give me energy to play hard on the courts.